Sinotruk and XCMG Sign Strategic Cooperation Agreement
On July 7, 2016, China Heavy-Duty Truck Group and Xuzhou Construction Machinery Group signed a strategic cooperation agreement in Xuzhou, formally establishing the strategic partnership status of both parties. The two sides decided to develop all-round cooperation based on the principle of complementing each other's advantages, mutual benefits and common development, and establishing a long-term and stable strategic partnership for the future. With the help of both parties' respective advantages, the company will comprehensively enhance product competitiveness and jointly promote national equipment manufacturing. The revitalization and development of the country and the "national instrument" have reached a world-class level.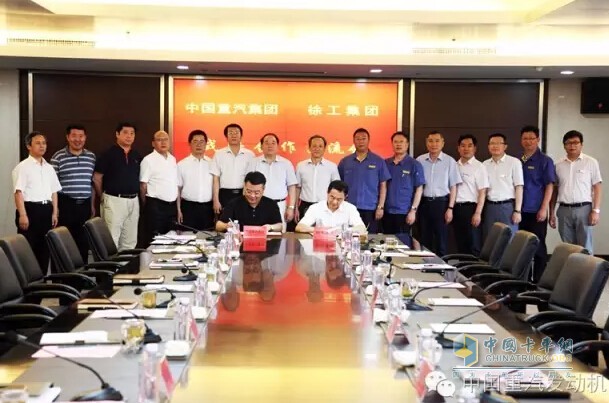 Chairman of China National Heavy Duty Truck Group Ma Chunji and chairman of XCMG Group attended the signing ceremony
China National Heavy Duty Truck Group is the cradle of China's heavy-duty auto industry. It is the heavy-duty truck company with the most driving forms and power coverage in China's heavy-duty truck industry, the largest number of self-made assemblies and components, and the first-rate technological innovation capability. China National Heavy Duty Truck Co., Ltd. develops and manufactures a variety of complete vehicles, engines, special chassis, and auto parts. All of them are in the leading position in the industry. Their world-leading engines, pull-type clutches, transmissions, and drive axles make up China. The highest quality power industry chain in the heavy truck industry. In particular, after a joint venture with Germany's Mann, the MAN Technology Heavy Duty Truck, Mantech Engine and Axle are synchronized to the current international level, leading the development trend of China's industry.
Xuzhou Construction Machinery Group Co., Ltd. is a leading enterprise in the field of construction machinery in China. Since its establishment, it has always maintained the first position in the Chinese construction machinery industry, ranking fifth in the world's construction machinery industry, and the second-largest in China's machinery industry. China's construction machinery industry has the largest scale, the highest level of technology, the most complete product series, the largest export volume, highly competitive, influential and national strategic position of large-scale enterprise groups.
Sinotruk and Xugong Group have a good history of nearly 30 years in cooperation and cooperation. Especially since the beginning of the new century, the two sides have used the powertrain and special vehicle chassis as the link to form a good situation of sincere cooperation, high trust and mutual benefit. The formation of strategic cooperation and alliance among enterprises has become a strategic thinking and business concept that enhances the domestic and international competitiveness of enterprises. Through strategic cooperation, not only can it achieve superior coordination and resource sharing, but also comprehensively enhance the company's core competitiveness, and it can also develop together. It has very important strategic and practical significance.
At the signing ceremony, Chairman Ma Chunji said: "XCMG is a world-class engineering machinery company, and the plant equipment, management level, and employees' mental outlook are also first-rate. This visit has left a profound impact on me. Sinotruk and XCMG Group With the same development history, the same world outlook and values, both parties will work hard to build a new platform for cooperation and development, further deepen cooperation and exchanges, enhance product and market innovation capabilities, and achieve a new leap in strategic development.I believe this strategic cooperation agreement The signing of this will surely have a far-reaching and significant impact on both the long-term development of the two sides and the further innovation and upgrading of China's heavy trucks and construction machinery industry."
Chairman Wang Min said: "The development of XCMG is supported by China National Heavy Duty Truck Group. Sinotruk is the companion of our products on the road to upgrade. Last year's trip to Jinan made me feel the importance of Sinotruk's product upgrading and technological transformation. Achievements in the development of corporate culture and many other aspects, especially Mantech products have reached world-class level, and left a deep impression on me. Sinotruk and Xugong Group have complementary advantages and established a strong, strong, long-term and stable strategic cooperative relationship. Afterwards, it is possible to achieve greater sharing of resources, which will help both the company's future product upgrades, market development and brand enhancement, and be beneficial to the development of China's national equipment manufacturing industry."
Chairman Ma Chunji and his party, accompanied by Chairman Wang Min during Xugong, successively inspected the XCMG automobile, crane and loader manufacturing bases, and further deepened the XCMG's corporate development history, planning, R&D and manufacturing capabilities. The understanding.
AF series Vertical Froth Pump is vertical, centrifugal slurry pump which is suitable for handling solid-liquid mixture special for delivering abrasive and corrosive slurries with foam and froth. The principle of operation is to avoid pumping air and to separate air from the slurry before it reaches the pump impeller. When operated, AF pump can effectively deaerate foam and froth in slurry and will also function properly even with inadequate feeding slurry, thus making them the ideal choice for delivering foam slurries, esp. in flotation process.
Product Feature
1.Designed as one integrated unit for simple installation.
2.Long-lasting bearing and wet end design.
3.The pump head has double casings structure . Wear parts are available in high chrome alloy iron or synthetic rubber.
4.Simplified maintenance.
AF Froth Pump Selection Chart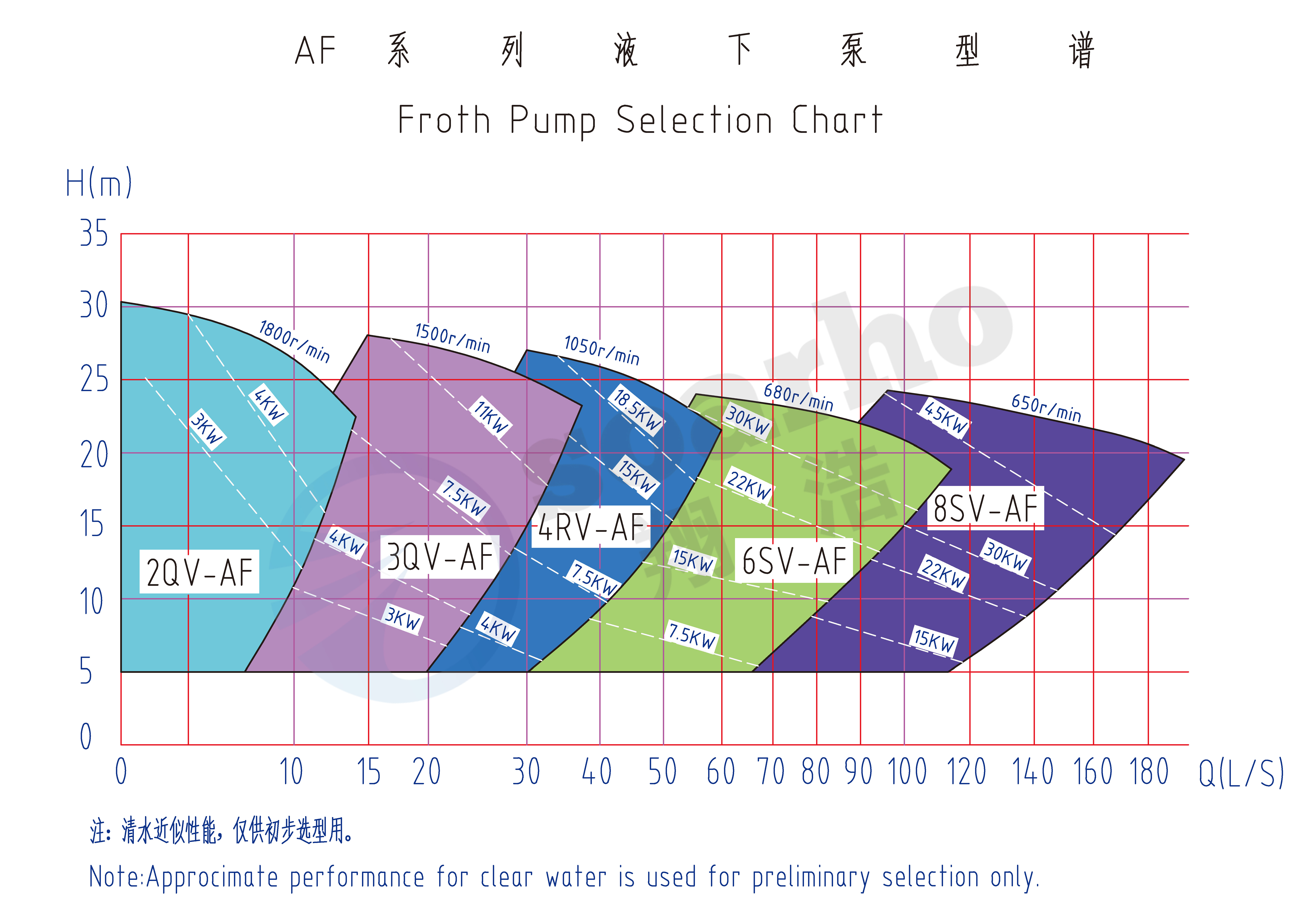 AF Vertical Froth Pump,Froth Pump,Vertical Froth Pump,Special Froth Slurry Pump,Froth Handing Pump,Froth Handling Pump,Mining Flotation Froth pump
Shijiazhuang Soarho Machinary Co.,Ltd , https://www.xhslurrypump.com