Pharmaceutical Machinery Vibrating Granulating Machine for Meet GMP Standards
Transport Package:
PE Film+Wooden Case
Specification:
850*820*1080mm
YK160 Oscillating Granulator With PLC

General Description
Oscillating Granulator is used for both wet and dry granulation process. Oscillating Granulators make quality of granules better. The unique oscillatory rotor action ensures high output and efficient granulation. Oscillating Granulators are available in Standard & GMP models with SS 304 / SS 316L Contact Parts. Explosion proof motor is optional in some special application.Single/Double rotor is also available.
Various Model Type
 
Sealed type:Â 
With gas-tight structure at both ends of granulation shaft, it effectively prevent the material into the sealing cover.
 
No rack type:
 A unique reducer owned byJunzhuo, made the whole machine enclosed .The gearbox has no rack bar and skateboard. There is no sliding friction and the transmission efficiency is much higher. Such a clean healthy environment can meet GMP standard.
 
Explosion-proof:
 all models can be customized to meet explosion-proof production environment.
 
Large power:
 Upgrade the transmission gear box and motor, it is suitable for powder products and high proportion materials.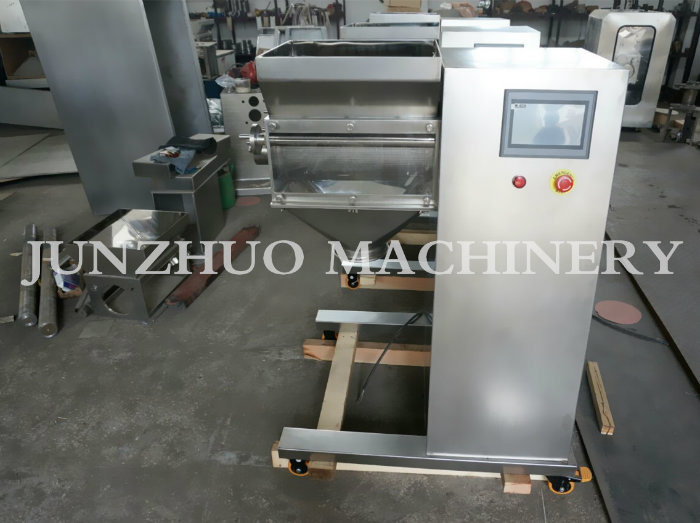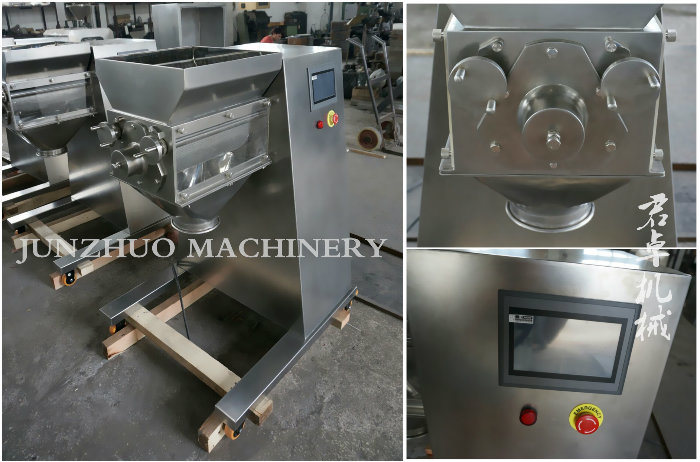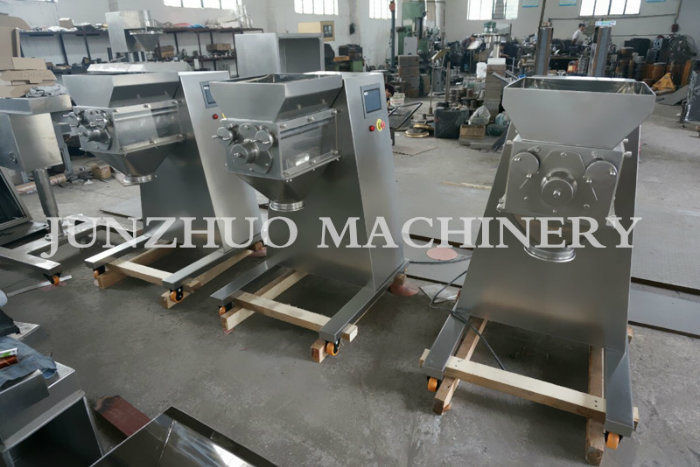 Working Principle
Oscillating Granulator has one rotor with seven edges, which oscillate on horizontal axis at about 360 degrees. There is one half round sieve mounted at the bottom of the rotor. Product is charged from the top through in feed hopper and material falls on the rotor lades. The particles are broken by a set of oscillating bars arranged in cylindrical form over a screen of suitable mesh. Due to the sharp edges on rotor, the downsizing of particle takes place and through sieve material gets pushed outward from the bottom opening.


Technical Parameter
 
Model

Rotor Diameter

Rotation Speed

Swaying Angle

Final Product Dimeter

Motor Power

Capacity

Overall Dimension

Approx. Weight

YK-160

160mm

60r/min

360

°

1-5mm

3kw

50-300kg/h

850*820*1080mm

210kg

YK-160D

160mm

55r/min

360

°

1-5mm

5.5 kw

100-400 kg/h

950*780*1210mm

300 kg

YK-160Z

160mm

40r/min

360

°

1-5mm

5.5 kw

100-400 kg/h

1160*720*1250mm

450 kg

YK-250

250mm

40-50r/min

360

°

1-5mm

5.5 kw

150-550 kg/h

1150*820*1270mm

600 kg

YK-250D

250mm

40-50r/min

360

°

1-5mm

7.5kw

200-600 kg/h

1250*950*1300mm

750 kg

YK-250Z

250mm

40r/min

360

°

1-5mm

11 kw

300-600 kg/h

1700*900*1350mm

1000 kg

YK-320

320mm

35r/min

360

°

1-5mm

7.5 kw

300-700 kg/h

1400*800*1500mm

800 kg

YK-320D

320mm

35r/min

360

°

1-5mm

11 kw

300-800 kg/h

1450*800*1500mm

1050kg

YK-320Z

320mm

35r/min

360

°

1-5mm

15 kw

300-800 kg/h

1700*900*1400mm

1250 kg

YK-350

350mm

35r/min

360

°

1-5mm

11-15 kw

400-1200 kg/h

2100*860*1540mm

1250 kg
Salient Features
-In compliance with cGMP guidelines. 
- Robust and durable.
- Continuous oscillating stirrers drive.
- Very compact design.
- Simple screen holding and tensioning device.
- Efficient and dependable.
- Screen in different size / durable / cost effective. 
-Castors provided for mobility 
- Easy to operate / clean / maintain.
- Entire working zone and stirrer can be dismantled quickly
Transmission Parts
1. Â Â Gear Reducer
The gearing reducer is owned by JUNZHUO MACHINERY, which is an important part of YK series sway granulator.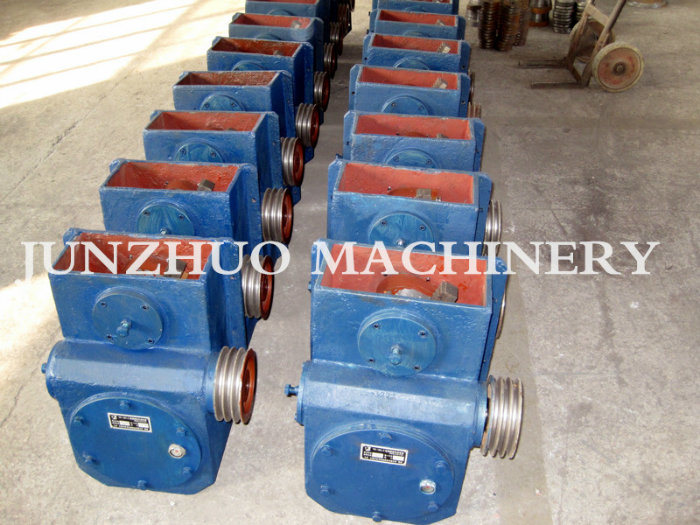 2. Worm Gear and Worm Shaft
A bronze worm gear is optional.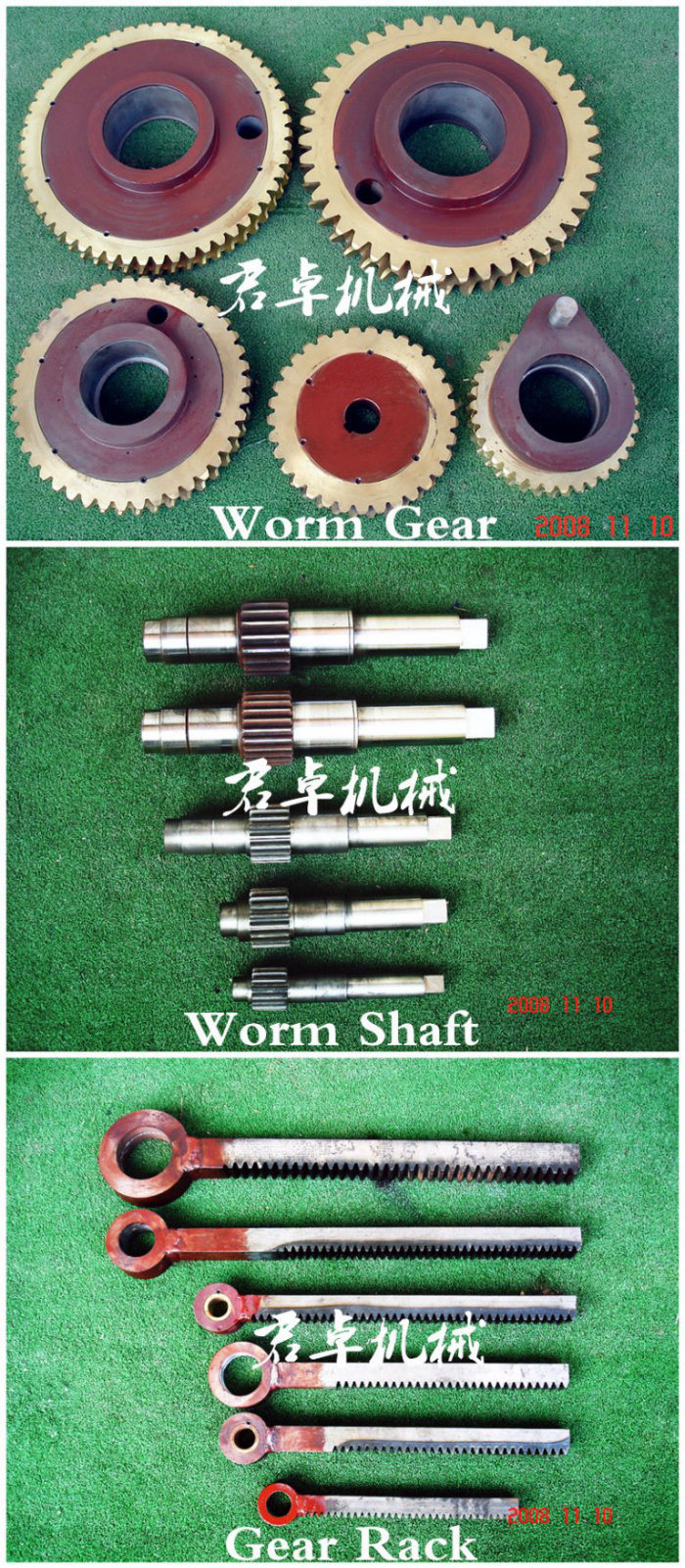 3.Optional Model
Bearings: SKF
Motor:Â ABB/SIEMENS
Gear Reducer:SEW
Electric Devices:Â Schneider
Belt Conveyor is the most ideal efficient continuous transportation equipment for coal mines. Compared with other transportation equipment(such as locomotives), it has the advantages of long transmission distance, large traffic volume, and continuous transportation, and it is reliable to operate, and it is easy to achieve automation and centralized control. Especially for high-yield and high-efficiency mines, belt conveyor has become a key equipment for coal mining electromechanical integration technology and equipment.
The main feature of the belt conveyor is that the fuselage can be easily telescopic. There is a storage tank. The tail can be elongated or shortened with the Advancement of the coal mining surface. The structure is compact and can be laid without foundation. The frame is light and easy to dismantle. When the transmission capacity and distance are large, the intermediate drive device can be used to meet the requirements. According to the requirements of the transportation process, it can be transported on a single machine, or it can be combined into a horizontal or inclined transportation system to transport materials.
Belt conveyor is widely used in metallurgy, coal, transportation, hydropower, chemical industry and other departments because it has the advantages of large transportation, simple structure, convenient maintenance, low cost, and strong versatility.
Belt conveyor is also used in building materials, electricity, light industry, grain, ports, ships and other departments.
Belt Conveyor
Belt Conveyor,Pvc Conveyor Belt,Anti Slip Conveyor Belt,Baffle Conveyor Belt
Dongguan City Li you machinery and Equipment Co., Ltd. , https://www.gdliyou.com