New Progress in Heavy Metal Ion Nanodetection Technology
With the rapid development of nano-technology and the continuous expansion of the nano-industry, many nano-materials continue to emerge. Because of its high molar absorptivity and variable optical properties, gold nanoparticles have been widely used in the fields of chemistry, physics and biology. Among them, visual detection is one of the important applications of gold nanoparticles.

A team of researchers from the Natural Products Research Center of the Chengdu Institute of Biology, Chengdu Institute of Biology and Dr. Shao Huawu, in collaboration with Jiang Xingyu's team of researchers from the National Center for Nanosciences, has developed a new method for detecting heavy metal ions in water using gold nanoparticles. Its operation is to first adsorb papain containing a polythiol group on gold nanoparticles. Some functional groups (such as thiol, carboxyl, and amino groups) on the surface of the protein can recognize some heavy metal ions (mercury, lead, and copper ions). The addition of these ions allows the aggregation of gold nanoparticles, and the color of the solution changes from red to purple during this process. Based on this phenomenon, we can directly detect heavy metal ions in the water with the naked eye.

The experimental results show that the detection sensitivity is related to the size of the gold nanoparticles, and the larger gold nanoparticles have higher detection sensitivity. This method will have potential applications in water quality monitoring.

The results of this study have been published in Biosensors and Bioelectronics (2011, 26, 4064-4069).
A project crane is a dedicated crane for all kinds of project construction. The most commonly seen project crane is Gantry Crane. A project gantry crane can be used for road, bridge construction, metro construction, shipbuilding, tunnel construction, power plant construction and other project construction.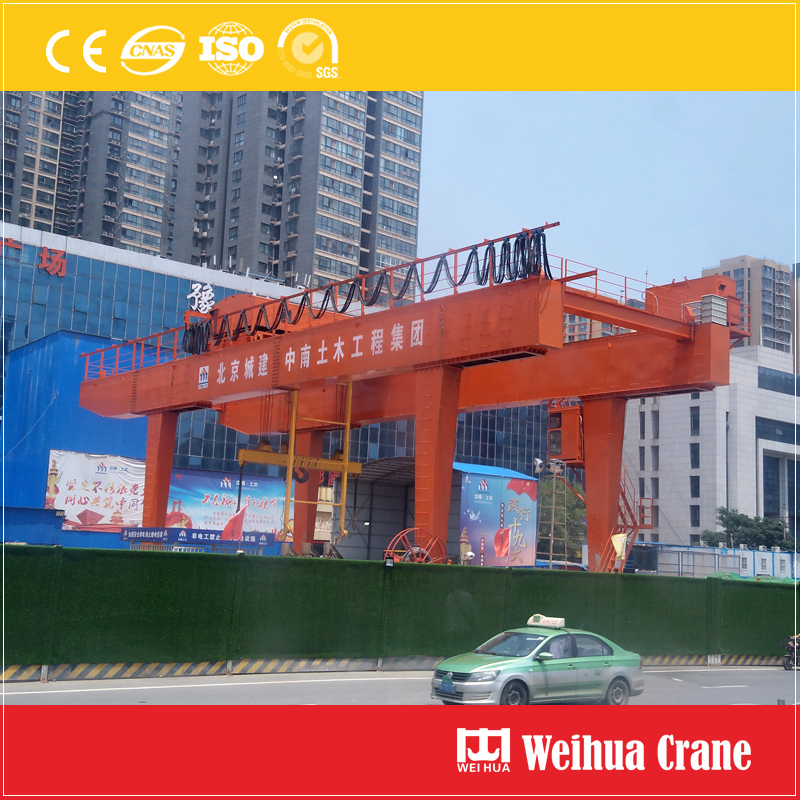 The gantry structure can be box type girder and truss type girder with light weight, small wheel pressure and reliable performance. Project crane is mainly made of steel splicing, which can be Single Girder Gantry Crane and Double Girder Gantry Crane. The hoisting mechanism cane be a hoist or a hoisting trolley. The lifting and running speed are slow, and the cost is low, which is suitable for construction.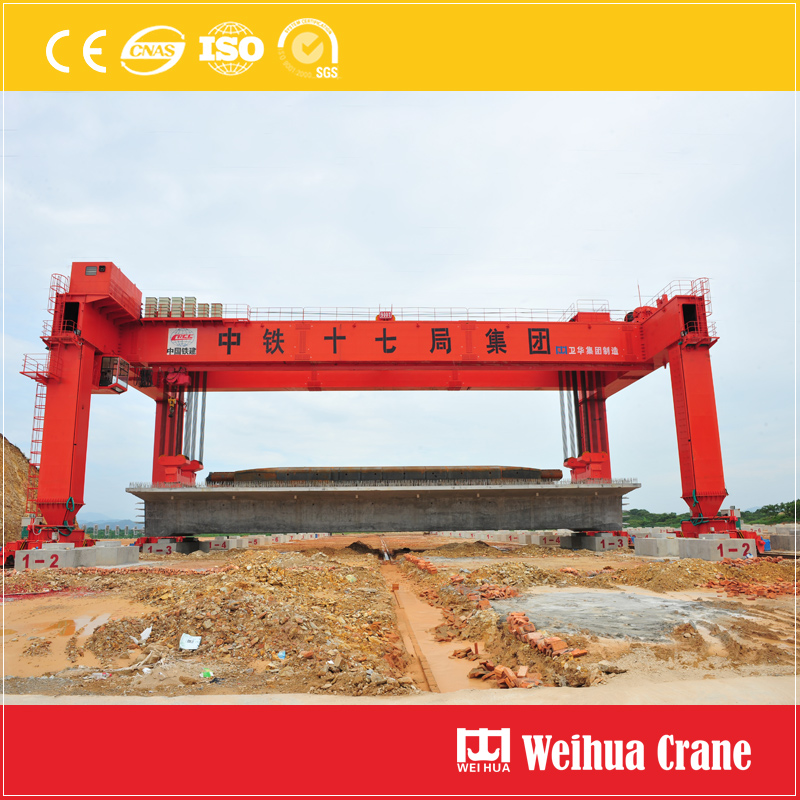 Capacity: 10t - 800t or custom
Span: 6m - 32m or custom
Lift height: 6m - 32m or custom
Working duty: A5, A6, A7 or custom
Sling device: hook or special project slings
Packing: wooden case, rain cloth, reinforced bar, etc.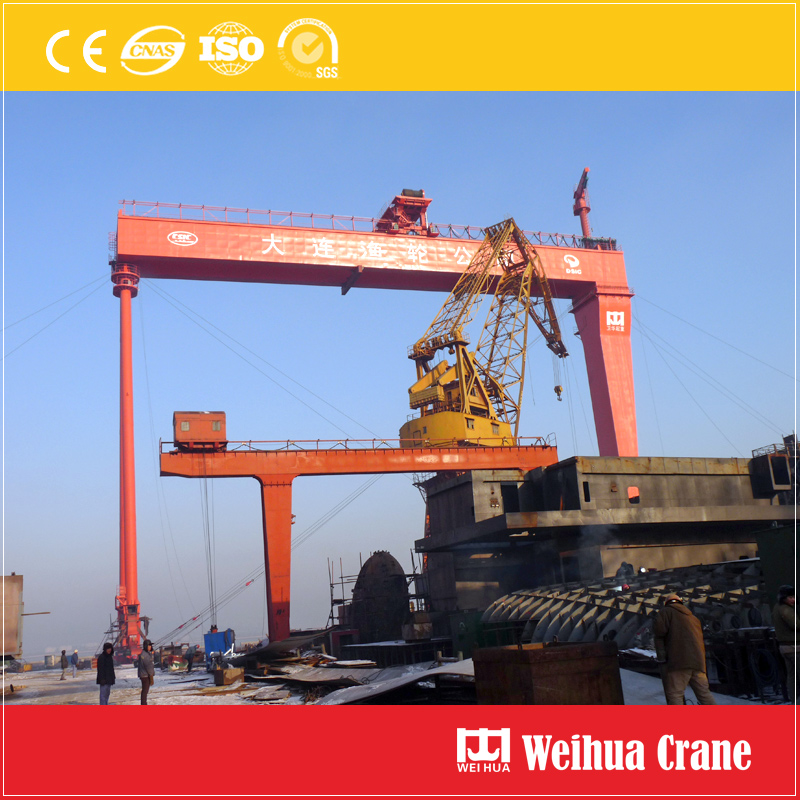 Weihua crane has exported to 110 countries and got a lot of praise from customers. We have confidence to provide the right products and professional solutions to you. Just tell us your projects, we will provide you with the right Gantry Crane for Railway Construction, Gantry crane for shipbuilding, Beam erection crane for highway construction, Beam Moving Crane for Road Construction, Beam Lift Crane for Highway Construction, Gantry Crane for HydroPower Station, Gantry Crane for Tunnel Construction, Boat Handling Crane, Gantry Crane for Metro Construction, etc.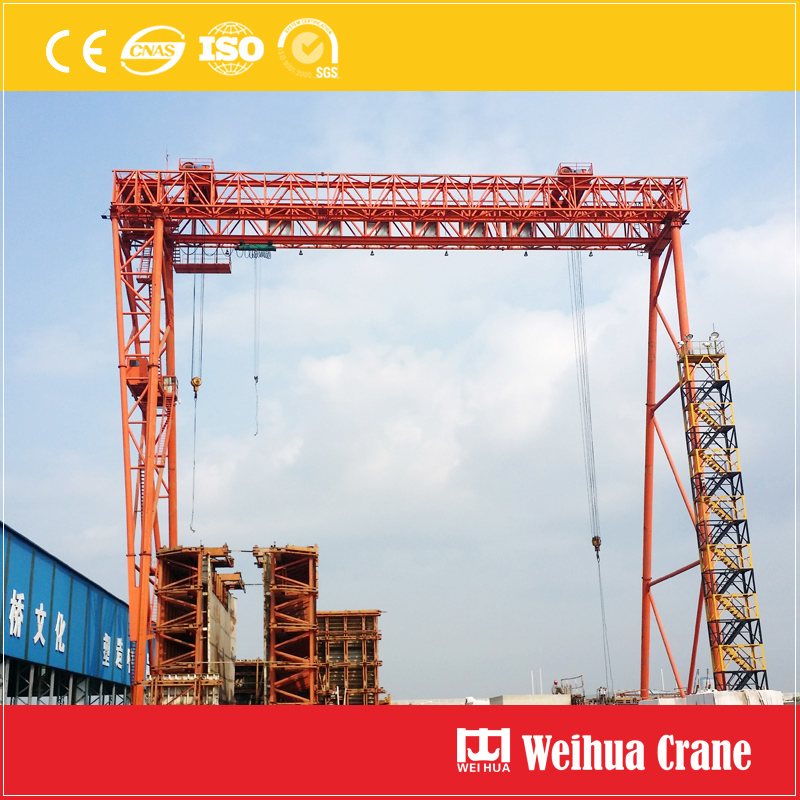 Crane Project,Dam Top Gantry Crane,Spillway Gate Gantry Crane,Hydro Power Gantry Crane
Henan Weihua Heavy Machinery Co., Ltd. , https://www.weihuacranefactory.com